Formed in 1999 Nina Rose Music is the vehicle for singer songwriter Aga Nina to present the music she creates. Now resident in Germany she performs acoustic versions of her self written melodic compositions, spiced up with international covers presented in her own unique musical atmosphere. Working with guest musicians she has toured in a number of European countries, including Poland, Northern Ireland, Ireland, England and Germany.
In 2018 she surprised us with her New studio recordings for AROZAVITCH. It was a year of advances and developments for her music.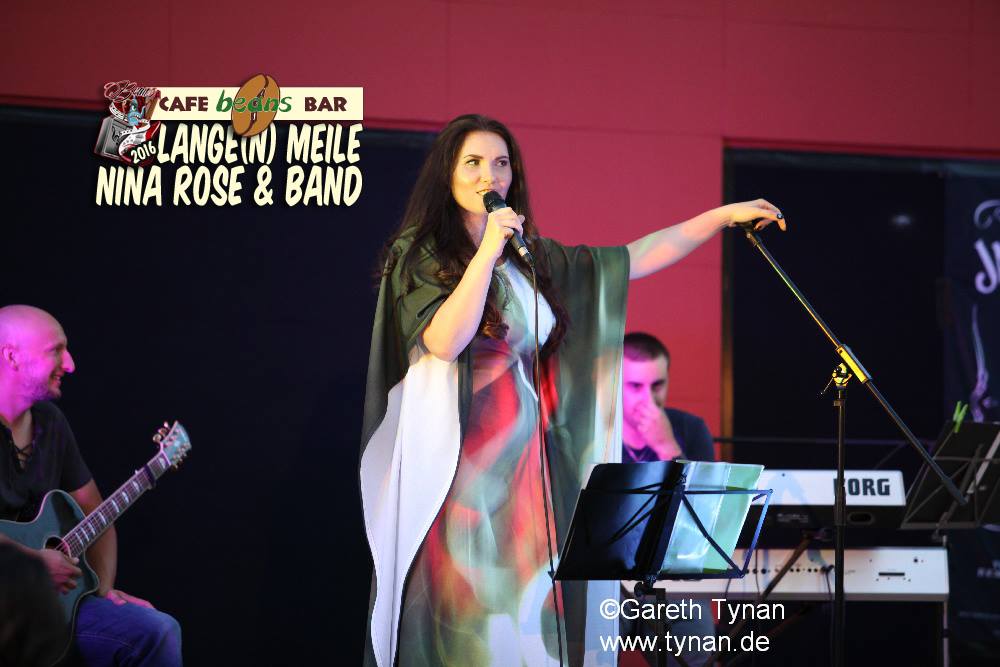 2017 was a turbulent year following the studio recordings in 2016 and then the release of Holy Water in early 2017. This along with the excellent accompanying Video, produced and directed by Nina, set the pace for multiple live gigs and production of more songs.
Moving into 2018, Nina Rose Music is progressing with project AROZAVITCH. Studio sessions have been completed and preparations are underway with mastering of the tracks and development of promotional material.
---
Music is Art and Art is Music, during the 2016 Art Promenade in Langen, Aga Nina and her two children presented dresses printed with the Art of Brigitte Grausam-Tynan. Wearing the art work, Nina then went on to present a magnificent performance with her Band on stage at the event in Luther Platz organized by Cafe Beans.
---
In January 2017 Nina was invited to perform at the Mayor's New Year's Opening Reception in the City of Langen (Hessen). The Bands multicultural origins highlighted the mayors speech on culture and integration.
The year 2017 was further enhanced in that Aga Nina (NinaRose) was invited to perform twice in in the legendary Cafe Beans, an International cult music location.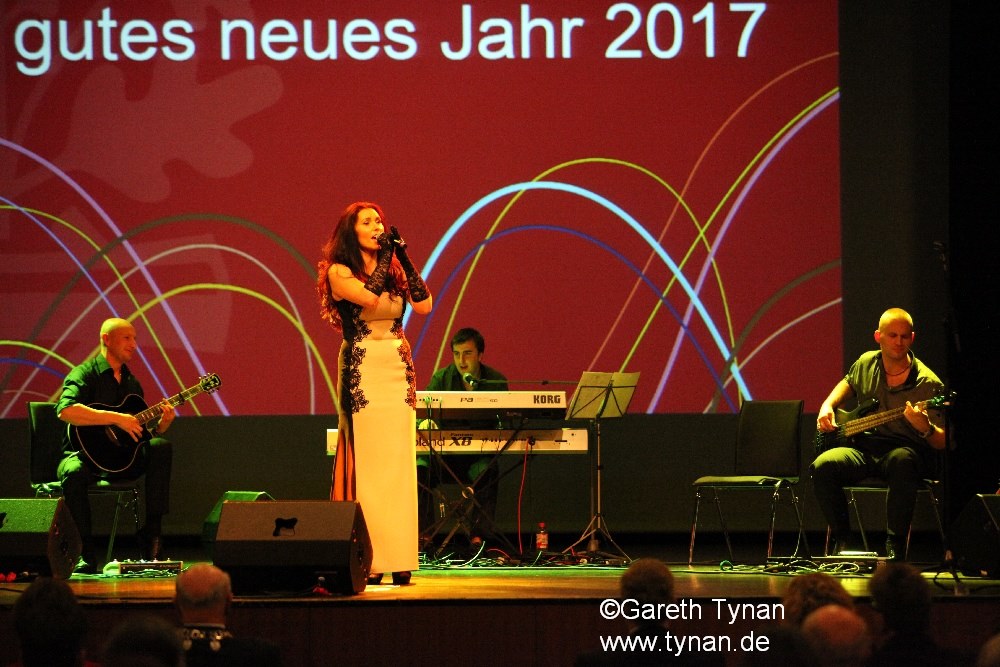 ---
---
Link to the Nina Rose Music photo collection by Gareth Tynan:  https://www.flickr.com/photos/gareth-tynan/collections/72157674627221401