No matter the age, sex, background or profession. All of these people have one very significant thing in common – the feeling of freedom when in the saddle. It is such a simple thing to describe, one could say. People get on the bike and -of they go- riding here and there, making lots of noise.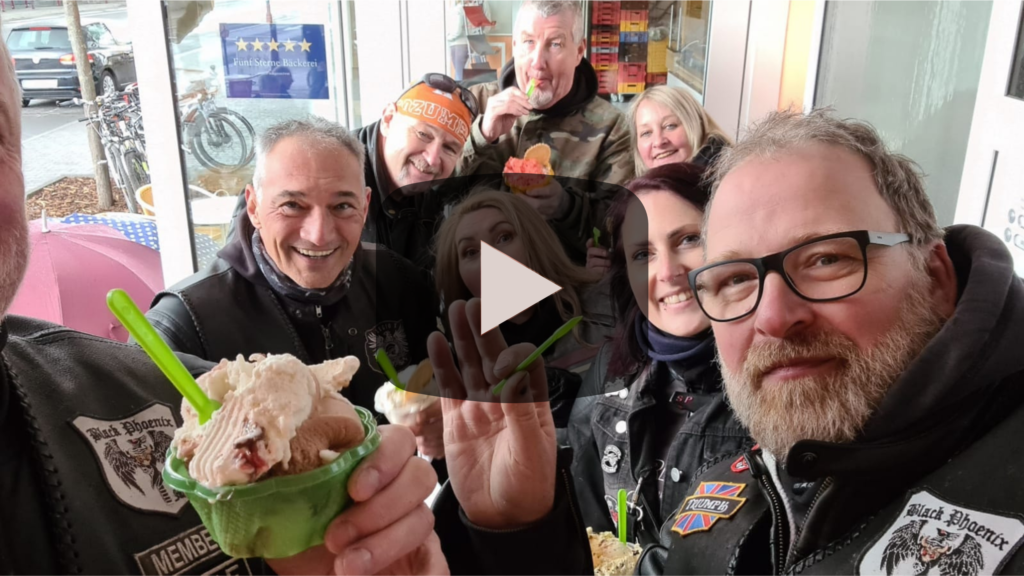 "Oh it's not so simple, in fact it's far away from being just simply 'riding the bike'.
The feeling of freedom you experience while being on the road, cruising in the saddle, is almost impossible to describe with words. You have to really encounter it, live it. You have to feel the wind on your face, beams of sun slightly, gently kissing your cheeks, you have to have those tiny butterflies tickling in your stomach. That's what it feels like. It's more than a hobby, It's the way of living, the path in life. And to spice things up, if we also put together a group of truly passionate individuals, we'll get quite a party of fascinating motorcycling ice cream lovers."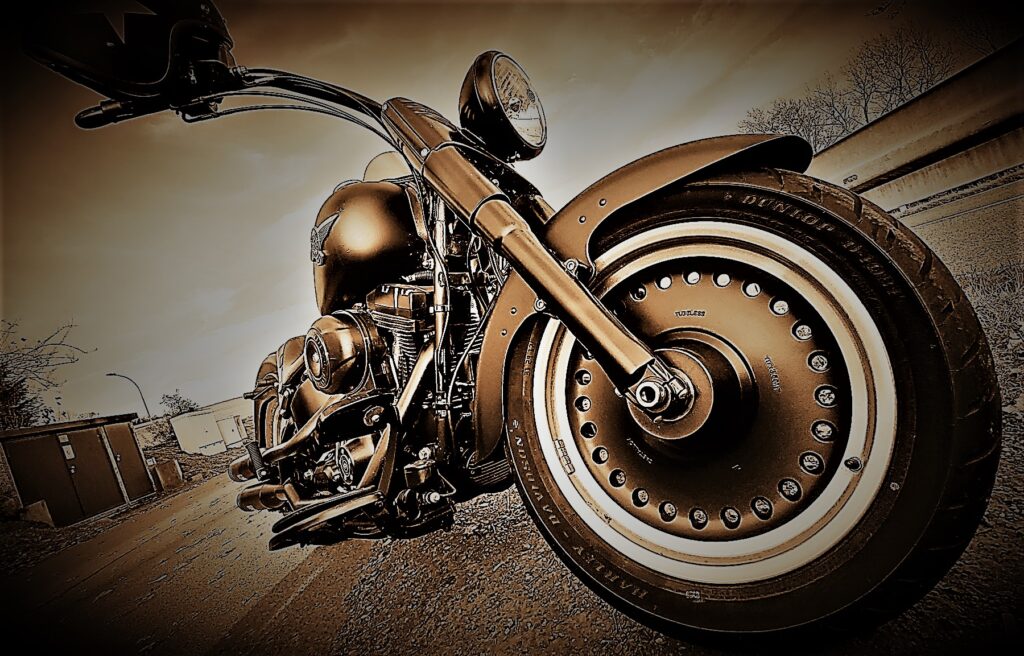 Following, her newly discovered passion for photography and film-making, Nina swiftly expanded, and turned into a producer of Moto images, both static and those in action. Nina's creative nature and her hunger for adventures made her join many Moto-Demonstrations, as well as Moto-Exhibitions, Fairs and local clubs, journaling and vlogging about the Moto-Welt of the ordinary – extraordinary people.
"Getting to know the Clubs, Associations and other groups of individuals which have one goal and one passion in common, made me believe again in the power of collective and in the power even small groups can have in the society. The power, some don't even realise, they truly have. Lifting each other up, supporting one another and standing up for what is really important in this life we live. Supporting children and making a stand against domestic violence, showing compassion to those who need it the most, turning away from pity, regret and bitterness. I have talked with many and quite a majority of rockers-bikers explain, that they don't perceive the biker-rocker world as a some sort of community – in fact they see themselves as a one large family. The American Myth about the gangs and clubs fighting against each other, spreading the drugs and the violence, is highly exaggerated by the Film industry and by the images like the Sons of Anarchy created. From what I have experienced here in Germany, the clubs, those MC's, MF's and independent Free Bikers utterly want to ride and have a good time. The clubs would often pay each other a visit, in a family-friendly spirit, therefore also showing their respect. I have to admit, those gatherings really feel like a family assemblies and Moto-trade shows in one, with 0,0% alc. beer, grilled stakes and sausages, children running around, and everybody admiring each other's machines. For the great majority of clubs it simply matters that you actually ride a motorcycle, no matter the style or brand, no matter the age you are, sex, background or profession. To many it means a lot more than having a hobby, it is more like a therapy, a breakaway and a healing space that's only their own. The drug and a medicine in one.
Having spend more time in these communities, filming, recording, chatting, made me see deeper into their wild-loving souls. As my dear friend once said to me: 'the Camera doesn't lie, it brings all of you to the light'. It is exactly what I have been wanting to achieve… and I'm only beginning…"